MO4PAWS WAS FOUNDED BY PASSIONATE PEOPLE WHO ARE DETERMINED TO MAKE A DIFFERENCE IN THE LIVES OF ANIMALS.
PRESIDENT AND FOUNDER
Ever since childhood, Monica had two loves in her life, animals and sports. It was always a dream of hers to play professional tennis and have an animal rescue or sanctuary.
Before MO4PAWS, Monica graduated with a Bachelor in Business Administration Economics and played Division I college tennis on a full scholarship. After college, she played professional tennis on the WTA Tour until she got injured. Following her tennis career, Monica experienced different ventures in real estate, modeling and acting, to working as an Enterprise Sales Executive at prestigious companies like BlackLine, Apple, Gartner, and Salesforce.com.
In 2018, Monica decided to take her love and devotion for animals to the next level by launching MO4PAWS. Combining her business acumen and love for animals, she has made it her mission to work towards a world where animals are valued and protected.
Monica and her husband currently share a home ruled by cats and a rescued Malamute and Husky mix named Simba.
VICE PRESIDENT
Lauren Gruwell is a successful business professional in the Technology Industry, and Vice President of MO4PAWS. Prior to following her dream into animal welfare, Lauren worked at Apple in the Enterprise Sales organization where she first met Monica. They not only became instant friends, but also quickly realized they shared a very similar passion and vision when it comes to companion animals and animal welfare.

Lauren has continued on at Apple to work as a Manager in the Worldwide Enterprise Partner organization, and currently in a role in Channel Partnerships on the Apple Pay team.

At MO4PAWS, Lauren oversees innovative programs aimed at promoting the human-animal bond, advocating for shelter reform and adoption, and strategic planing for the MO4PAWS flagship Adoption Stores.
Lauren and her husband currently share a home ruled by two rescue pups named Tanner and Ted. They are one of the many inspirations for Lauren's desire to help save dogs and other animals in need!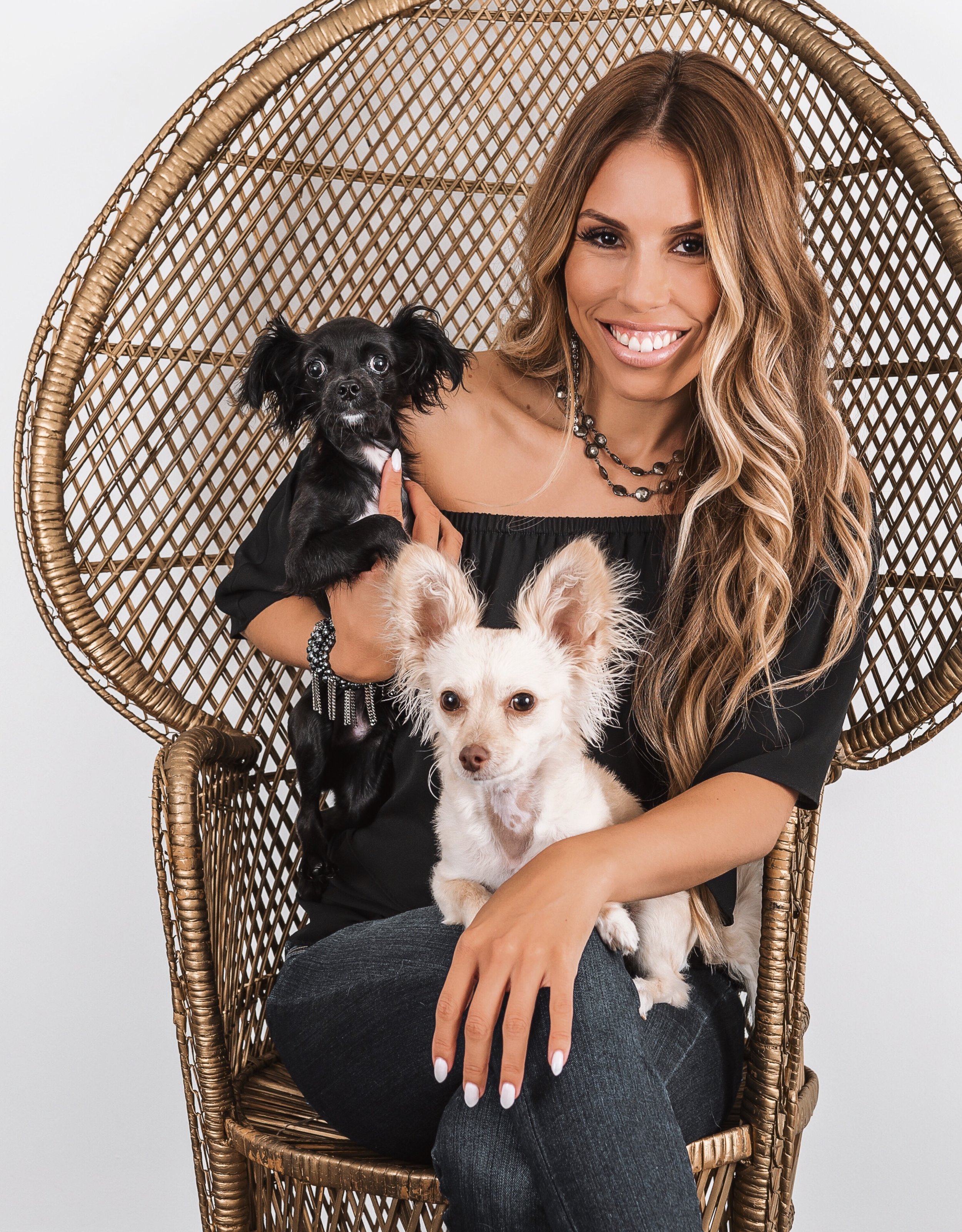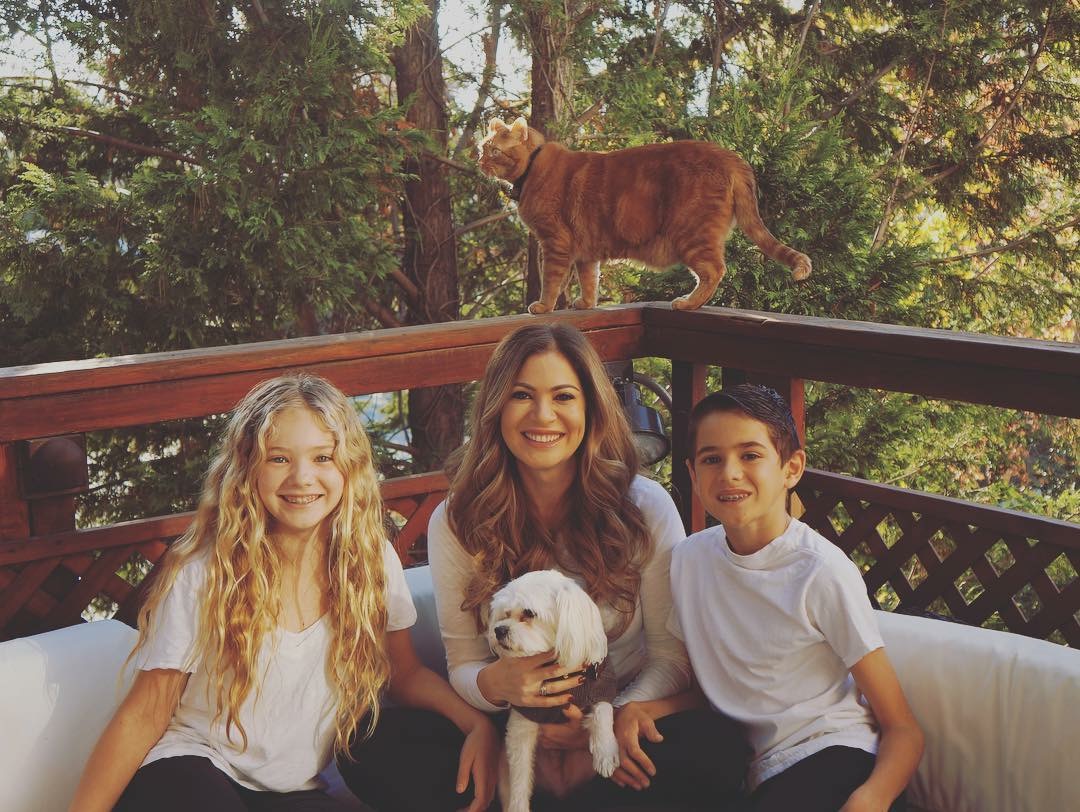 ADOPTIONS DIRECTOR/COORDINATOR
Arielle Harrison is a brand strategist living in Studio City, CA. She grew up in the suburbs of Philadelphia in a town called Malvern. She made her way west and graduated from the University of Arizona in which she earned her Bachelors in Communication. While attending the University of Arizona, she volunteered at the Pima Animal Care Center and quickly realized the abundance of wonderful companion animals found in shelters, and that not all shelters are created equally.
After graduating in 2010, Arielle moved to Los Angeles and now lives with her husband and fur baby. It was actually Monica and Erin who informed her about a local organization in Sherman Oaks called Animal Hope and Wellness which led to the adoption of her pup, Brandy. Brandy is a mixed breed who was rescued from the horrific meat trade in China. Brandy is one of the many inspirations for Arielle's desire to help save dogs and other animals in need!
Arielle has previously worked as a Marketing Coordinator for Levi Strauss & Co.'s showroom in Los Angeles, and as an Account Manager for several other fashion and lifestyle brands.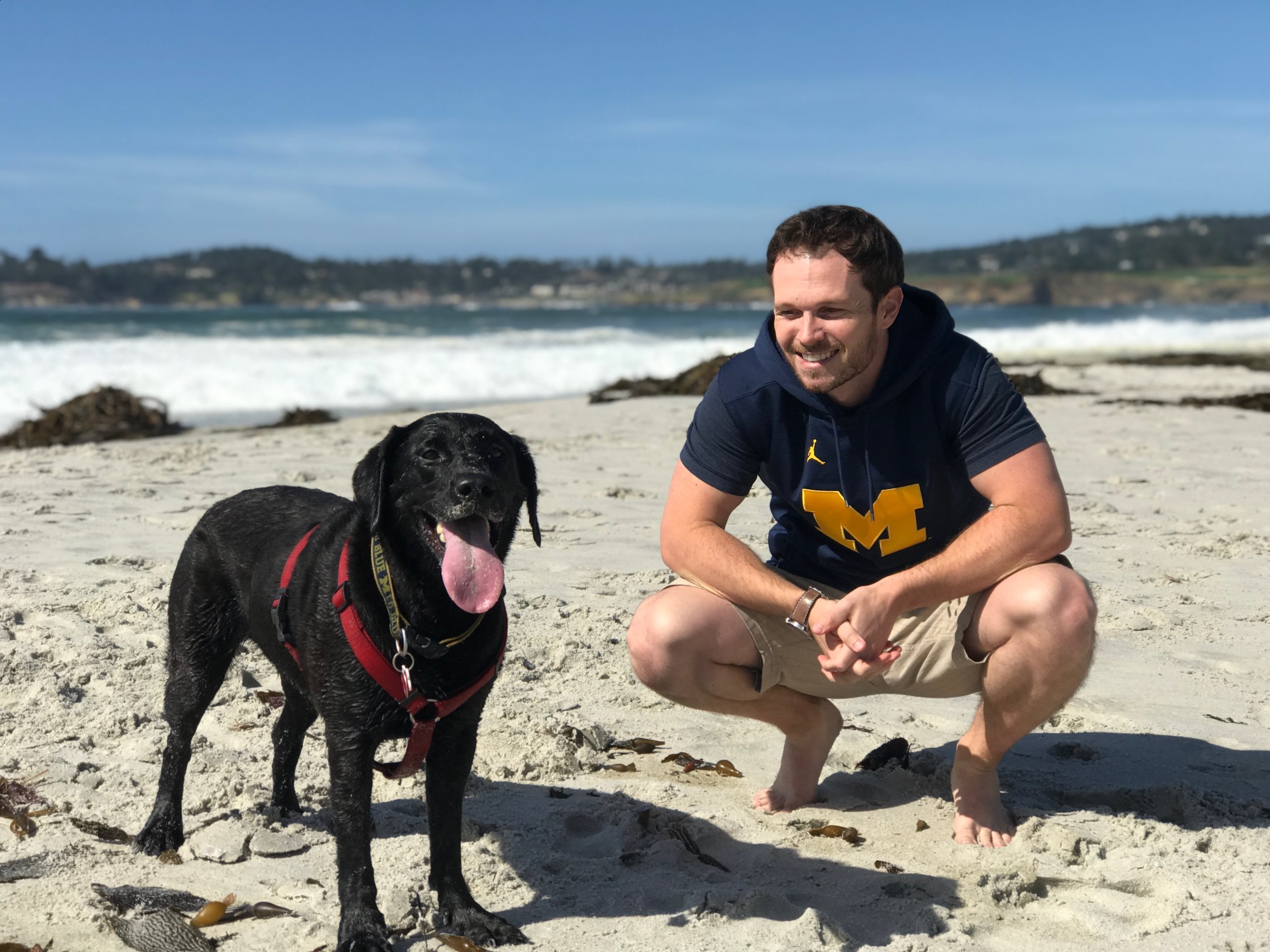 HEAD OF OPERATIONS & STRATEGY
Ben is a Bay area native that currently works as a Global Supply Chain Manager at Tesla. He adopted his furbaby Midnight in 2012 (funny enough this is when he met Monica, the founder of MO4PAWS). Midnight is a black lab that loves fetch more than she loves food (seriously). In their free time you can find Midnight and Ben hiking the local trails in the bay area, jumping into the pool to cool off, or snuggling on the couch with some good Netflix.
At MO4PAWS, Ben serves on the board focusing on partner outreach and business development. Ben has always had a compassion for dogs and animals. When Monica approached him about helping this cause, he asked how and what he could do to help. Monica's passion for helping animals was contagious and furthered his desire to join!
HEAD OF SHELTER ADVOCACY
Rachel is a successful business professional who dedicates a lot of time to volunteering. She was a member of the 2019 Marin County's Civil Grand Jury, is currently a member of the Junior League, a Board Member for the Marin County Mental Health Board, and on numerous committees for her city.
Rachel's career in animal welfare began at a young age. She has volunteered all over the world helping animals in Southeast Asia, Africa, and Central America. Her best memory was volunteering in South Africa at the largest Rhino Sanctuary in the world.
When she arrived back, she wanted to be apart of an animal organization that was thinking outside the box, goal oriented, and not only saving animals but learning about legislation to drive change. She stumbled on MO4PAWS, and the experience has been incredible.
Rachel is Head of Shelter Advocacy for MO4PAWS, and continues to help MO4PAWS collect data on animal shelters throughout the United States. In addition, she engages in various partnerships and initiatives for MO4PAWS to create a more humane, connected community.
DIRECTOR
Amelia Larkin has been an animal lover since her first breath, and is thrilled to be a part of the MO4PAWS team. Amelia believes in MO4PAWS ability to help reform the shelter system, and be the voice for these furry friends so that countless animals can be saved on a broad scale worldwide.
Through her education in human development and as a tennis teaching professional, Amelia has learned firsthand the positive impact of the addition of a pet to family life. Amelia aims to spread the belief that a house is not a home without a pet. She strives to do all that she can to help more people experience the love and loyalty of a shelter animal. She grew up with her rescue kitten for 17 years, and now is the loving dog mom to Sawyer, a 10 year old rescue pup. Despite serious health concerns, Sawyer is living a happy and healthy life, as all our rescue animals deserve!
As a member of the MO4PAWS board, Amelia is excited to be a part of saving the lives of animals.
VOLUNTEER DIRECTOR/COORDINATOR
Ann Benavides is originally from Illinois, but has been living in the Bay Area since 2007. Ever since Ann was a little girl, she has always loved animals!
When Monica (whom she met years ago working in the technology industry) started MO4PAWS, she knew she needed to get involved. Rescuing animals and saving the lives of innocent dogs and cats is one of the most rewarding things to Ann and is something she is so passionate about.
Ann's first rescue dog, Sonny, changed her life and the memories Sonny provided will forever be instilled in her heart. While fostering a beautiful Doxon mix that MO4PAWS rescued from Central California Shelter in Fresno, Ann ended up falling in love with the dog (Lady), and becoming a "foster fail". Lady is now a part of her family, and will always be part of Ann's journey as she helps MO4PAWS rescue others dogs that are in desperate need of a second chance at life from high-kill shelters.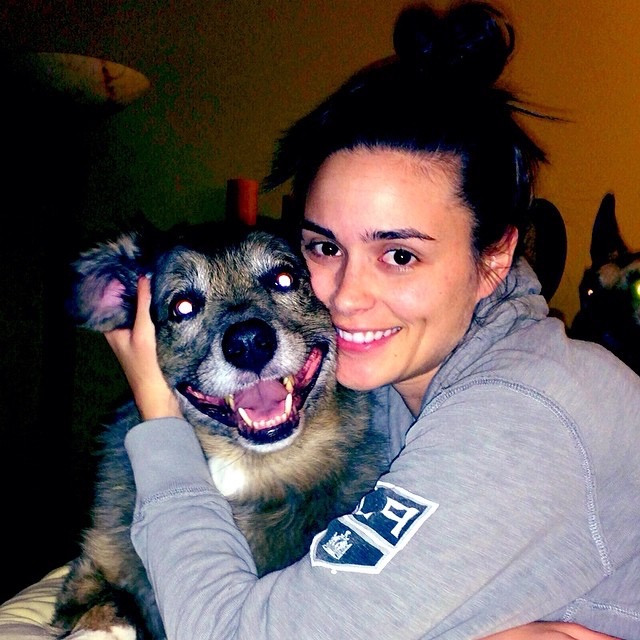 FOSTER DIRECTOR & COORDINATOR